2019 Heart and Stroke Walk
Join us in support of Heart Health and Stroke Awareness!
You're invited to join us Saturday March 16, 2019 for the 2019 Orange County Heart & Stroke Walk in Anaheim at the Angels Stadium. Learn more about our Award-Winning Heart & Stroke Services.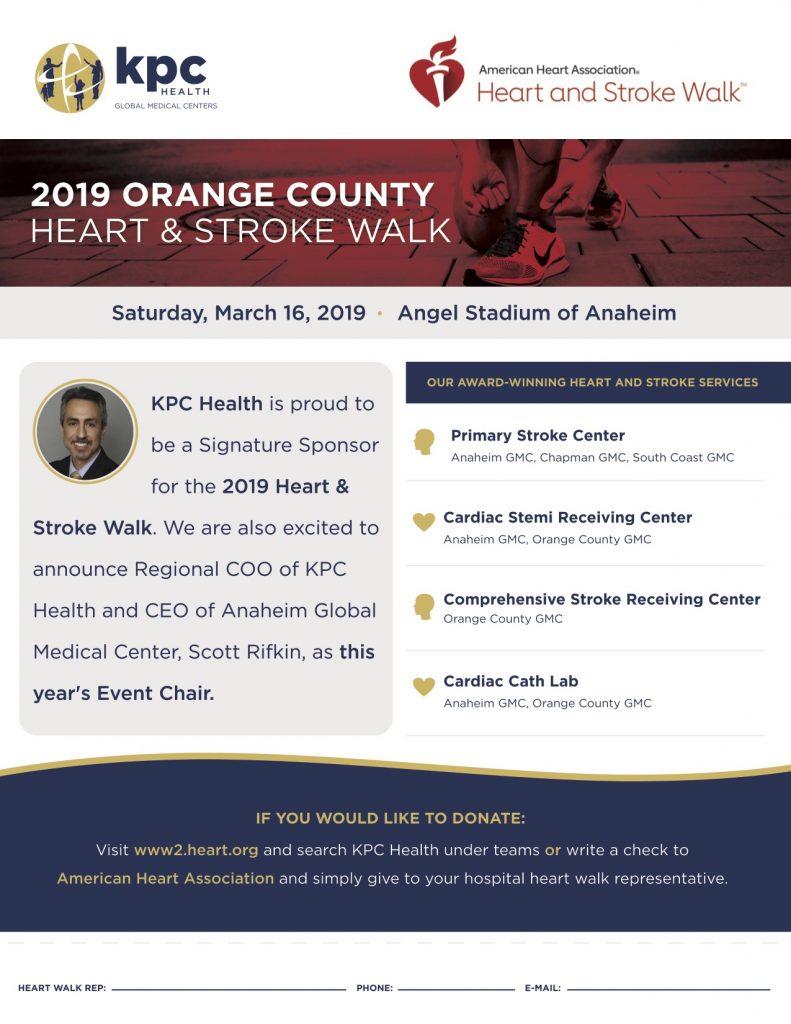 Video interview with Dr. Tirso del Junco Jr., Chief Medical Officer at KPC Health
December 11, 2020 8:31 pm At Orange County Global Medical Center in Santa Ana, tents were set up outside the emergency room
Orange County COVID-19 hospitalizations are still surging.
On Wednesday, the county reported 974 people are hospitalized for the virus — which is another new record. Currently, 239 patients are in the ICU.