ORANGE COUNTY GLOBAL MEDICAL CENTER
Orange County Global Medical Center is proud to announce the Center for Advanced Neuroscience Medicine.
As a designated Stroke-Neurology Receiving Center (SNRC) for the County of Orange, OCGMC offers 24/7 care for our patients. Our dedicated specialized team of neurosurgeons and staff are equipped in performing highly specialized surgeries that include treatment of spinal trauma, brain tumors, spontaneous and traumatic brain or spinal bleeds, as well as brain and spinal vascular pathologies, including aneurysms..
We take a multidisciplinary approach and provide minimally invasive treatment options to each and every patient. A team of physicians, nurses, therapists, and social workers will collaborate to develop and execute adequate and timely treatment plans. Once a patient is able to undergo rehabilitation, he or she is assigned the appropriate therapy which may include speech, occupational, physical, and respiratory therapy.
We treat the following conditions:
Aneurysm, arteriovenous malformations, and other vascular pathologies

Spinal disorders, ruptured discs, and stenosis

Traumatic brain and spinal cord injuries

Hemorrhagic stroke

Intracerebral and subarachnoid strokes

Brain tumors

Hydrocephalus

Peripheral nerve disorders affecting the arms and legs
Latest Imaging Technology: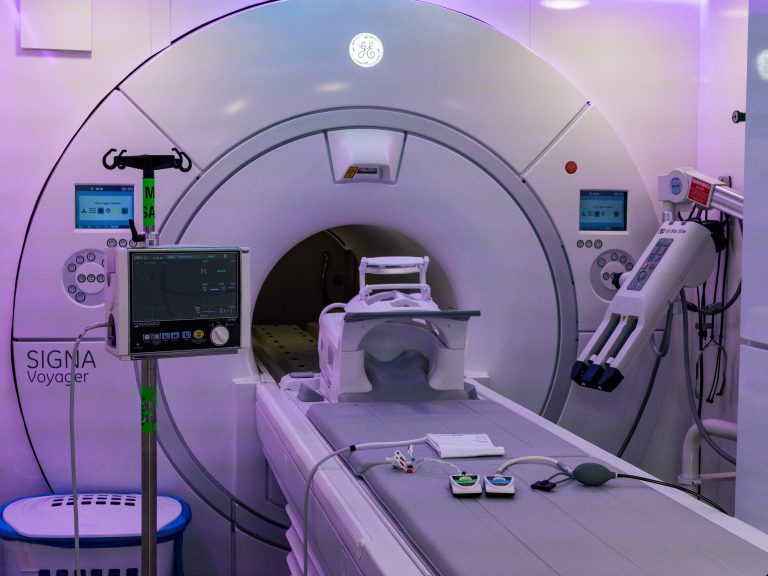 Our new 1.5T wide bore SIGNA Voyager offers and a more comfortable experience as well as many other technological advances:
Advanced noise reduction
Enhanced diagnostic confidence
Freedom from breath-holds, needles and the need to lie perfectly still
Our CurveTM Image Guided Surgery utilizes a state-of the-art computer with 26-inch touch- screen monitors and two infrared cameras that track the patient's exact position on the operating table relative to the surgeon's instruments andhelps improve patient outcomes. The BrainLabworks with imaging technologies including Computerized Tomography (CT), Magnetic Resonance Imaging (MRI), Ziehm Vision RFD mobile 3D C-arm which features cutting-edge technology, bundling 2D and 3D functionality for greater intraoperative control and improve surgical outcomes.
This dual detector platform provides outstanding quality imaging and system design resulting in greater efficiency and physician confidence during dif cult interventional procedures.
SAFETY: Curve helps your surgeon identify the entry point and entry angle, guiding with 3D images and helps reduce the risk of damage to delicate structures in the brain, preserving function and healthy tissue.
OUTCOMES: Ultimately, use of Curve Image Guided Surgery may help lower re-operation and complication rates.
For more information about the Center for Advanced Neuroscience Medicine, please contact our hospital directly at (714) 953-3500.