Stroke-Neurology Services
ORANGE COUNTY GLOBAL MEDICAL CENTER
Orange County Global Medical Center is proud to be one of only four Comprehensive Stroke Centers in Orange County, and one in less than 200 nationwide.
Orange County Global Medical Center is proud to have received the highest level of certification for a stroke center and is one of less than 300 certified Comprehensive Stroke Centers in the nation. Orange County Global Medical Center is also designated as one of only three Level II Trauma Centers in Orange County.
Orange County Global Medical Center's highly trained stroke team includes board-certified emergency and trauma physicians, neurologists, interventional neuroradiologists, neurosurgeons, and other stroke care specialists who are devoted to delivering exceptional patient care. Time is precious when the onset of stroke symptoms first occur. As a Stroke-Neurology Receiving Center, our team is skilled and experienced in treating stroke symptoms, fast.
A stroke occurs when the brain is deprived of sufficient blood flow, leading to an interruption in the delivery of vital oxygen and nutrients. A delayed disruption of normal blood flow can cause lasting damage to brain tissue. The key to recovery is the administration of treatment within the first couple of hours after having had a stroke. This has been shown to improve long term outcomes.
As a Certified Comprehensive Stroke Center, Orange County Global Medical Center offers stroke emergency evaluation and intervention, stroke education for our patients and their families, and nutrition education and a rehabilitation program in accordance with guidelines set forth by the American Heart Association/American Stroke Association.
Use F.A.S.T. to remember and recognize the following signs of a stroke: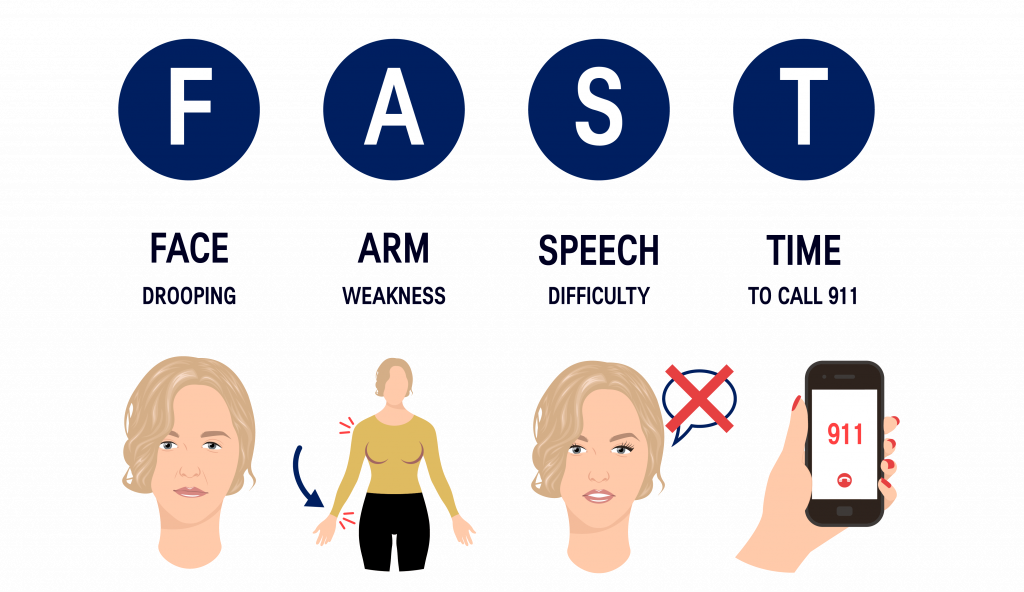 We provide a wide range of care and options for our patients who have been affected by stroke, including:
ED rapid screening

Neuro-intervention

Mechanical clot retrieval devices

Aneurysm coiling and clipping

Neurosurgery

Radiology, including CT and MRI scanning

Rehab services (Speech, Physical and Occupational therapy)

IV/AV Thrombolytic therapy (tPA)
We also provide our patients with the latest technology to quickly and accurately assess and treat a stroke, along with the effects it might have on our patients.
Alteplase Clot Buster (tPA)

Clot Retrieval Intervention (Thrombectomy)

Electrocardiogram (EKG)

Chest X-ray

Carotid ultrasound

Transthoracic Echocardiography Ultrasound (ECHO)

Magnetic Resonance Imaging Study (MRI)
Our Stroke Department is available to provide additional information and can be reached at (714) 953-3570 or stroke@KPCHealth.com.